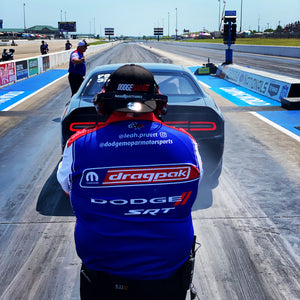 2021 NHRA Heartland Nationals
Rolling into Topeka fresh from testing at Norwalk, this would be the first outing for DHDR with the DSR team as well as the first outing for the DSR team with three cars in the stable.
That's a big task for any team and while there were challenges none of the time was wasted.  We knew we were coming in with an unproven car that still needed some work to be competitive.

We were here to collect data and give the team a chance to work with three cars.  The team worked hard all weekend to find it footing with three cars running in the same class. 
Trouble with the 2 step caused us to roll through the beams in Q1, valve cover gasket made for very smokey pass in Q2 and just not enough power for Q3 caused us to head back to the trailer to watch the action on Sunday. 
Collecting data was our plan and we did that which gave us a few things to work on before the next race.
---